Welcome to Special Learning's
Downloadable Tools
Library!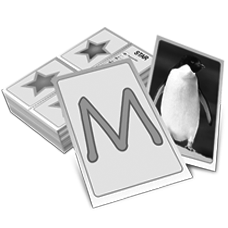 Choose from any of our free downloadable flash card sets below to get your child started in learning basic language.
For a more comprehensive teaching approach, browse our unique line of Teaching Early Language Flash Card Teaching Kits. Each kit is a self-contained teaching solution that can be used to teach a multitude of skills, including matching, sorting, receptive identification, expressive labeling, and generalization. Each kit contains a set of colorful flashcards with rear-facing instructions and a full instructional guide that uses the principles of Applied Behavior Analysis (ABA) therapy.
Visit the Special Learning Store and shop now!
Special Learning Autism Early Screening Checklist
is a FREE tool developed by Special Learning to either detect or rule out the possibility of an ASD condition at the first indication of outward signs. This tool, which incorporates DSM-IV criteria, is a very simple 37-question checklist developed by a clinical psychologist with over 20 years of experience diagnosing children with Autism, developmental disabilities and other mental health disorders. Use this tool as a first step to reduce any uncertainty you might be experiencing.